Mantle for another time 2014
Beer bottle caps, brass wire.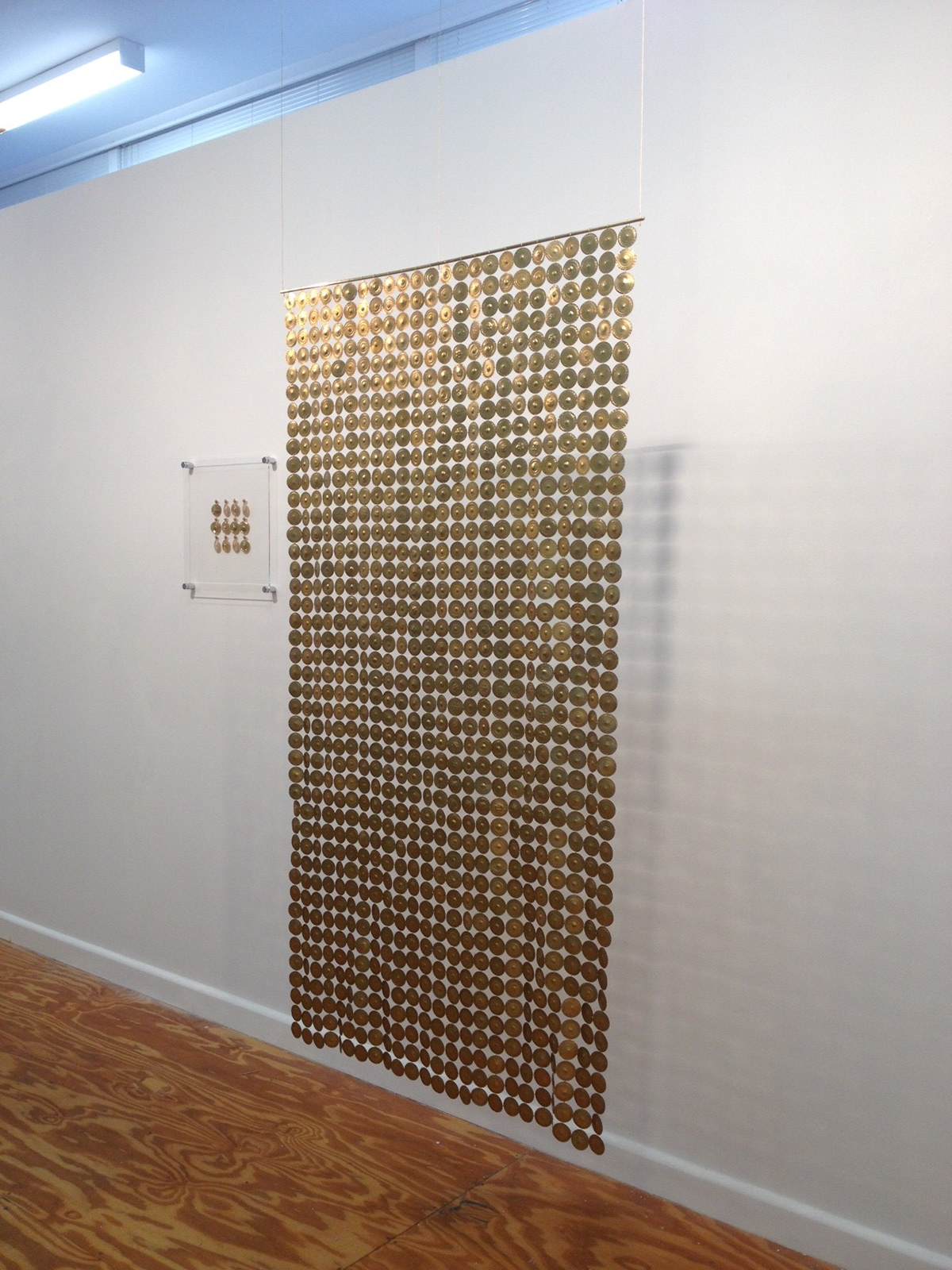 Sarah Murphy's work comprises a hanging blanket of metallic discs, linked to form a loose, breathing sheath. The golden face of each disc is beaten so that the total surface is almost rippling, like a deep lake disturbed by a swallow. The hanging is in fact a mantle, not intended for the wall, but to be cast around the shoulders of the dead, and buried with them. Like those used by the ancient Incas, a mantle is a shroud designed to protect the wearer in death, but ultimately its precious metal becomes the survivor after the body succumbs to the tide of time. Bone and flesh are gradually relinquished, but the life of the mantle is long, and it holds in its linked construction the memory of a body. But this mantle is not composed of ageless silver, but everyday litter. Murphy's mantle is made from beer bottle caps, re-fashioned using a beating technique known as repoussé by the artist in the studio she shares with fellow silversmith Angela Bakker. Titled Mantle for another time, Murphy's piece makes palpable a different kind of timelessness: the disposable and ephemeral transformed into something of ritual significance.